3D Artist
Full Time
The page you were looking for could not be found.
Check the URL for errors.
Belgrade, Serbia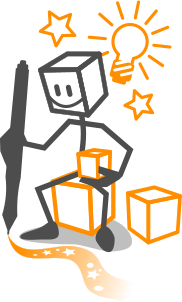 We're looking for a 3D Artist to join our team in Belgrade, Serbia. At Qube, you will be working with other artists to create assets for our games. You must have strong artistic and organization skills and be able to work well in a team environment.
Responsibilities:
You will be modeling and texturing 3D characters, environments and assets for our games while collaborating with lead artist and coders
We can offer competitive packages, relocation assistance and creative freedom to highly experienced artists
Requirements:
Several years of professional experience, preferably in the gaming industry
Completed degree or equivalent training course with 3D art as a focus
Extensive experience in high and low poly modeling and UV mapping
Knowledge of Maya or Max software
Experience with hand painted textures
Understanding the process of game art production
Structured, result-oriented working approach, tailored to each individual project
Knowledge of ZBrush or Mudbox is advantageous
Ability to take feedback and art direction and respond professionally
To apply, please send your portfolio and resume to jobs@qube3dstudio.com