Concept Artist
Full time
Belgrade, Serbia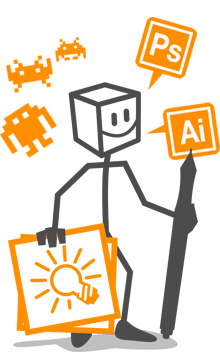 We are looking for Concept Artist to join our team in Belgrade, Serbia. At Qube you will be working with other artists to create visually appealing game assets, characters and environments.
Responsibilities:
Work closely with the Creative Director & Game Team to define and develop the visual direction for the game
During pre-production, create concept art and storyboards to help communicate and establish visual direction
Create concept and production art which include characters, backgrounds, environments and UI elements for working titles
Support Marketing and Promotional production needs with original art and visual design
Meet Studio deadlines and milestones as set by the project
Diagnose and solve visual & technical issues
Collaborate with other designers, artists, developers and product managers to generate effective design solutions and receive feedback
Be a self-starter. As a resourceful and resilient self-starter, you'll thrive in a fast-paced environment where initiative and innovation are required.
Know how to produce content quickly without sacrificing quality.
Working effectively in a deadline driven environment and having the ability to juggle multiple projects
Requirements:
2+ years experience in mobile game development
Expert knowledge of Adobe Photoshop
Knowledge in designing for 3D & working with 3D artists
Personal experience with 3D software is advantage
Excellent design and drawing skills, including the effective use of color, form, lighting, and composition
Excellent team player and communication skills
A passion for mobile games development
Knowledge of current industry trends and game styles
A strong Portfolio
Ability to thrive in a fast-paced environment with many projects running at the same time
Excellent verbal and written communication skills in English
Our Main Focus Is Investing In People. We Offer You:
Exclusive, interesting and innovative projects
Competitive salary and compensation package
Excellent working conditions
Career and personal development
Friendly and professional atmosphere
If you feel you meet the above requirements and find this is the kind of career opportunity you are looking for, please, send your CV in English to jobs@qube3dstudio.com.