Concept Artist/Illustrator
Full time
Belgrade, Serbia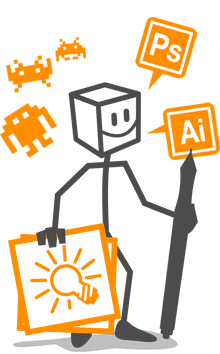 We are looking for Concept Artist/Illustrator to join our team in Belgrade, Serbia.
At Qube you will be working with other artists to create visually appealing game assets, characters and environments.
Responsibilities:
Follow given briefing to develop desired style from scratch
Swiftly pre-visualizing designs for approval
Render/polish final game assets and backgrounds
Overpaint 3d renders and collages
Collaborate with other team members to fulfill their needs
Brainstorm with your team to achieve creative concepts and original designs
Follow projects from initial concept through final execution
Working effectively in a deadline driven environment and having the ability to juggle multiple projects
Requirements:
Ability to create polished, visually appealing, user friendly, consistent and distinct art assets
2+ years experience in creating high quality graphics for games
Expertise with Photoshop
A well-developed sense of colour and composition
A portfolio showing your talent and flexibility
Relevant education and/or work experience
An excellent teammate with great communication and organisation skills
Passion about games, with an understanding of game-play mechanics
Excellent verbal and written communication skills in English
Our Main Focus Is Investing In People. We Offer You:
Exclusive, interesting and innovative projects
Competitive salary and compensation package
Excellent working conditions
Career and personal development
Friendly and professional atmosphere
If you feel you meet the above requirements and find this is the kind of career opportunity you are looking for, please, send your CV in English to jobs@qube3dstudio.com.